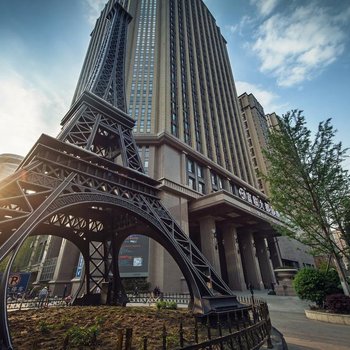 The Fu Lin Metropolis Hotel provides a great place for travelers to relax after a busy day. Visitors to Mianyang will find that the Fu Lin Metropolis Hotel is a fantastic accommodation choice.
Traveling to the hotel is easy with Mianyang Railway Station located approximately 3km away and Mianyang Nanjiao Airport roughly 8km away. Seeing Mianyang's sights from this hotel is easy with 哈哈曲藝社, Yuewang Tower and Mianyang Sea World all close by.
After a long day of sightseeing, guests can retire to the comfort of the hotel. For those driving themselves, parking is provided on site.
Our guests consider this hotel to have excellent service. Perfect for those working on the move, this hotel caters to a large number of business guests.